Will these life lessons fit in the overhead bin?
June 28, 2023
Looking for your next nonprofit development job? Read this first.
August 26, 2023
The new fiscal year is upon us! That means new budgets, new strategies, and new fundraising opportunities. That also means it's time to make sure you're effectively preparing the potential fundraising powerhouse that may be hiding right under your nose: your Board of Directors.
We love our boards, but sometimes it can feel a little like herding feral cats trying to make sure everyone's on the same page with the same goals in sight. That's why we put together a list of the top 5 things you should do to help your board kick off the new fiscal year right!
1. Make Individual Action Plans (If you've been here for a while, it should come as no surprise that this is #1. We LOVE a thoughtful, written plan here at TPC 😉)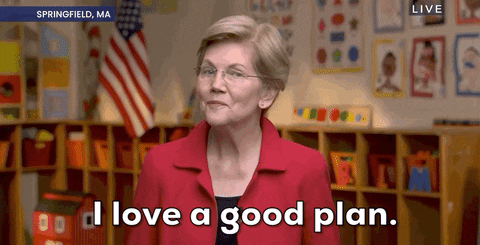 First and foremost, a Development team member (and if you don't have a Development team…Executive Director, you're it!) should meet with each board member to create an individualized action plan. Be sure to review your give/get policy if you have one (ahem, you should), and help them identify how they're going to meet their commitment for the year. 
Once you've got the general scope nailed down, help them identify the specific people, institutions, and corporations they should target with their outreach. Bonus points if you can provide a template or tip sheet with best practices for introductions, follow ups, and donation solicitations!
Here are a few prompts to get you started identifying potential new donors:
What new connections can we leverage this year?

What institutional or corporate partnerships do you want to introduce to the organization this year?

Who are key major donors you want to invite to our upcoming fundraising events?
Breaking down our Board member's bigger commitments into bite-sized, monthly activities will make the goal seem attainable, and will help everyone remain accountable.
2. Get Social on LinkedIn
It's not creepy if they know your intentions! This is your license to get a little nosey about your Board members' networks! Inform your board members that you will connect with them on LinkedIn so you can help them identify their circles of influence. Make those connections, do some "trolling" of their connections, and prepare a short list of folks for each that you want to meet!
Side note: Make sure to tag your board members in your organization's posts so they can easily repost your content and start reaching people outside of your organization's current ecosystem! Asking them to look out for your posts and share is a request that gets lost in the multitude of tasks each of us has to accomplish, but if you tag them when publishing your post, they will receive a notification and a prompt to re-share!
And, we hope this isn't news to you, but if you're a nonprofit professional and you're not on LinkedIn…we need to talk. We know the platform had a bit of a bad rap as a "boring" social media site, but LinkedIn has really carved out its own lane, and is now not only a place to connect with other professionals, search for jobs, etc., but it's a hub for thought leadership. You don't have to wait for an upcoming conference or TED Talk to get your ideas out there and connect with other industry professionals. You can create a post RIGHT NOW and start sharing and collaborating with others. Seriously, once you're done reading this post, open up a new tab and create an account. You'll thank us later!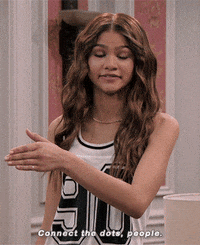 3. Seek out training opportunities
We know you've already read our post about making professional development a priority for your staff, and it's time to bring your board into the fold, too! Identify the areas where your board members need training and seek out some professional development opportunities. It could be as simple as a one-hour workshop on using social media platforms to promote your organization, or as complex as a multi-month series surrounding D.E.I.A. best practices and necessary changes to your organization's culture. Regardless, if you claim to be a learning organization your Board needs to be engaged in professional development as well. 
The Philanthropy Coach offers half-day and full-day training around Board development and fundraising. Additionally, Fundraising Academy is a great place to start for foundational fundraising training, and BoardSource has a bunch of great resources specifically created for nonprofit boards.
4. A.B.R. (Always Be Recruiting!) and onboard with care
If your board calendar follows your fiscal calendar and you've got new officers, make sure each person has a firm understanding of their roles and responsibilities that they have the time necessary to fulfill them to the best of their abilities. Your board members likely have a ton of expertise in their own fields, but not necessarily in being a nonprofit board member. When onboarding new members, we want to make sure we're providing education on our organization policies, programs, fundraising practices and plans for the future. Good governance comes from informed decision making. Be sure to partner with your new Board members to bring them up to speed as quickly as possibly! 
If your organization doesn't have one already, create a board matrix that lists each member along with their professional background, areas of expertise, and how they are expected to show up with their time, talent, and treasure. This will allow you to identify any gaps in your current leadership group. For example, you don't have anyone on your board that can speak directly to the lived experience of the community you serve, or you need someone with legal expertise to assess and guide your organization's policies and procedures. Getting clear on exactly what you need will help your board members identify who is a great fit as they network on behalf of your organization.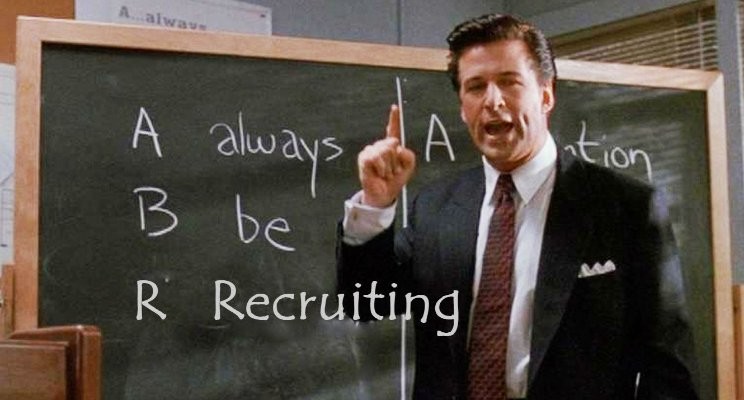 We're glad you made it this far! We hope #'s 1-4 have already inspired you to get to work with your board. e want to make it clear that #5 is the best and most important piece of advice we have for you as you develop the annual plan for your board. Yes, everything else we shared is important, but this is the foundation. If you and your board are not aligned on your guiding principles, none of the other items on this list matter. So here goes!
5. Get in alignment, check the collective mindset.
One of the most grounding statements we've ever heard about nonprofit Board governance comes from Lyn Corbett, PhD of The Nonprofit Institute at University of San Diego. Often when Lyn instructs on good governance, he asks "Are you governing as if your life depends on it?"
This work isn't just about checking boxes, raising a ton of money to meet a quota, or garnishing positive reputations. It's about making a real difference in the lives of real people facing real challenges. We have to remind ourselves at all levels to bring our work back to this simple guiding principle – we must govern as if our lives depend on it, because someone's life does.
The start of a new fiscal year is a great time to assess, plan, and get grounded in the missions that bring us into community and compel us to do this meaningful work. 
We hope this post has motivated you to fire up your board into action this new fiscal year! As always, we're rooting for your success. You got this!
– The Philanthropy Coach, LLC Team