Here's why your organization should make professional development a top priority.
April 24, 2023
5 Things Your Board Needs to Do to Kick off the New Fiscal Year
July 20, 2023
Ahh summer – a time for all of us nonprofit professionals to take a step back and slow down before ramping up into the whirlwind that is fall events and end of year giving. 
Now, you might be thinking "Me?" "Vacation?" "With all that's left to do before the end of the fiscal year?! No way!" To that I say, "Yes, you!" Recently, I took a week's vacation, and returned with a few surprising takeaways that I hope will inspire  your next out of the office adventure.
Takeaway #1: Do what feels good.
After I booked my trip, "cruise director Hannah" (as my closest girlfriends like to call me) went into planning mode: "I have two flights totaling thirteen hours en route to Europe so I'll sleep the entirety of the first flight and stay awake on the second, the time change won't be as drastic, and if I take the supplements I read about I should adjust perfectly to my vacation destination time zone", and so on and so on… I wanted to make sure I was efficiently entering vacation mode so I could squeeze out every ounce of relaxation.. Can anyone else relate?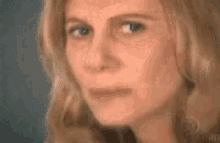 In a session with my coach, I shared my plan proudly, ready for validation and praise. Instead, she shared a piece of advice with me that's so simple, but so powerful: "What if you just did what feels good?"Dumb struck, I thought about all the intense planning that I'd been doing, and decided to take her advice. And, guess what? I fell asleep as soon as I got on the first plane before it had even left the terminal for takeoff…
Sometimes our bodies just need us to listen. We might not even realize how tired or burnt out we are, until we take the time to sit still for a moment and acknowledge how we're feeling. So this is your sign, find some time to sit with yourself, take a deep breath, listen, and do what feels good..
Takeaway #2:  Being unavailable is not as hard as you think.
I have to admit, I was very concerned that I wouldn't be able to fully unplug from work. I mean, I'm an entrepreneur now…If I don't work, there is no work. Right? Wrong. 
With a little advanced planning I was able to really go offline and be fully present. Here are the intentional steps I took before I left that made it easier to let go and lean into vacation. I made sure that there was someone checking in on my business emails (shoutout to Korie!) in case there was anything urgent that needed attention. I made sure to set my out of office reply letting folks know I was out of the office and exactly when I would return. Finally, and most importantly, I stuck to the boundaries I had set. Yes, there were texts that came through when people realized they couldn't reach me by email, and no, none of them were urgent emergencies that needed my immediate attention.
Moral of the story: put a plan in place to set your vacation self up for success. It doesn't have to be complicated – ask for support to make sure your bases are covered, and stick to your boundaries even when those texts and calls come through.
Takeaway #3:  It's okay to rest for the sake of rest.
This is a BIG one. In our capitalist society, rest is often seen as a sign of weakness or laziness. Having a jam-packed calendar is something sought after, every hobby is turned into a side hustle, and it becomes a competition to see who is doing the most on the fewest hours of sleep.
This Forbes article shares that one in five respondents was willing to give up paid time off for a salary increase of 24% or less. But, the same article also shares that time off increases creativity and productivity, and giving up vacation time could spell disaster for employee morale and innovation. So why are we so resistant to rest? The data is telling us that rest is beneficial, but at the same time, we're being fed the narrative that we're only as good as how much we produce. When our worth is so tied to our productivity, it makes sense that we would strive to perform at the expense of rest.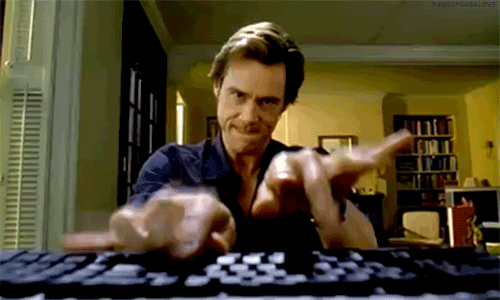 And, even when we do take vacation time, we are often still in the productivity trap. We decide that without work taking up our time, we're going to get up early every morning to take a walk, and journal, and meditate for 30 min a day, and go visit a new tourist attraction. This will surely help us get the best "rest" possible so we can come back to work bigger and better. Sound familiar? Same here. 
But what if that's not the point of rest? (Spoiler alert: it's not). What if we deserve to rest for rest's sake? What if the point of rest isn't that we'll be more efficient when we are no longer resting? What if our worth has nothing to do with our productivity? (Spoiler alert #2: it doesn't). What if we are all deserving of rest simply because we are having a human experience and that in and of itself is a lot?
I challenge us all to take a look at how we rest and ask ourselves, are we resting to increase our productivity later, or are we truly resting for rest's sake? The Nap Ministry is a great resource for deconstructing our beliefs and truly engaging in authentic, intentional rest.
We hope this post has inspired you to book a summer getaway. Whether it's a full week or just a weekend, we encourage you to do what you can. And remember: keep it simple, listen to your body, and take the time to unplug from work so you can plug into yourself. Wishing you a rejuvenating summer!
– The Philanthropy Coach, LLC Team