5 Things Your Board Needs to Do to Kick off the New Fiscal Year
July 20, 2023
Do Nonprofit Marketing & Communications Really Matter?
September 24, 2023
If you're thinking about making a career change, just getting into the nonprofit sector, or are already in the process of interviewing for a new job, we've got some important nuggets to share with you as you take the next step in your career.
As we look at the job market today, it's evident that the pandemic prompted many of us to take stock of our lives and, as a result, folks have become more selective with how we spend our time – especially our time at work. The mindset has shifted, and folks are seeking out jobs that better align with them – their values, goals, and passions, and things like the ability to work remotely, time off, and schedule flexibility have become much bigger factors in determining whether or not to accept a position.
With this in mind, the interview process is just as much an assessment of the hiring organization as it is for you, the potential employee. With that said, here are three pro-tips that you might not be thinking of to take with you into your next interview. We hope this helps you land a job that feels like a perfect fit.
1. What you don't see is just as important as what you do
As you read through the job description, ask yourself "what do I need to know that's NOT here." This can include things like: What does the rest of the development team look like? What's the reporting structure? Are you going to be one of two development staff members? Do you have a team of 12 to supervise? You'll want to know exactly what you're walking in to, so it's important to get specific!
IMPORTANT TIP (this is bold AND italicized so you know it's real): Make sure you know the organization's CURRENT financial status. You can check Guidestar.org for the most recently published 990, but chances are at least six months have passed since that document was current.
Take it from Hannah who shared: "I didn't do this during the interview process for my first Director of Development position. I later found out that the organization was $400k in the red from the previous fiscal year and that it was my responsibility to not only eliminate the debt, but also to raise the $3.5M operating budget with a VERY lean team. Needless to say, it was a less than ideal situation, but after that I always asked about the current financial position – if the organization was carrying debt and how many months of operating revenue were in the bank.."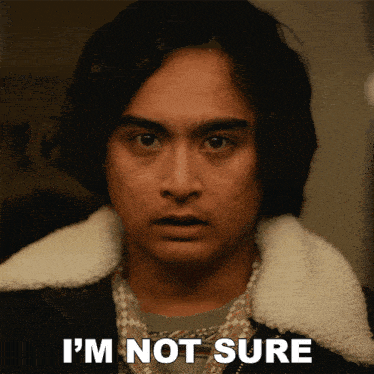 2. Check the vibes, thoroughly!
Ask everyone (yes, EVERYONE) you interview with about the company culture. Hearing from a variety of folks will help you assess if the culture is fairly consistent across the organization or if there are mixed feelings. This will ultimately help you make a more informed decision about whether or not it's the right fit for you.
To get down to the nitty gritty, use coaching prompts like "What does your work look and feel like on a daily basis? How would someone in this role work best with the rest of the team? What does work/life balance look like at your organization?"
It's also important that you assess how your potential employer handles challenging situations. Be sure to offer up scenarios about things like conflict resolution and personal emergencies and ask how the management team would respond. For example: "What happens when two employees are butting heads on a project?" or "If an employee has a family emergency and needs to leave the office, what is the expectation from management as to how this is handled?"If there are specific topics that are especially sensitive/important to you as an individual, now's the time to bring them up and see if they are on the same page.
3. Know your worth…and add tax
The bottom line: you deserve to be compensated fairly for your expertise, the long hours and the dedication to changing people's lives
Make sure you know the average salary for your position and your experience level in your city and state so you can compare that to what's being offered by your potential employer. Be sure to check out a few different sources, as the ranges may vary. And, if you're feeling stuck, reach out to a trusted friend or mentor to ask, you'd be surprised how transparent people are willing to be!
Once you've assessed the compensation, be sure to take a look at all the benefits that are being offered – health care is expensive, especially with kids, so great coverage really matters. Check out the number of paid holidays, PTO accrual rates, retirement account options, employee matching programs, and personal development budgets to get a full picture
Hot tip: if an organization isn't quite able to meet your salary request, consider negotiating more vacation days and a merit-based bonus after 6 months – 1 year in your new role. If you take more paid leave in lieu of the salary you desired, you better take those days!
Bonus: If you need help preparing for your next move, negotiating a compensation package that meets your needs, or you could just use an outside expert to help you get fired up to take a leap, we're here to help. Book a 1-1 coaching session here: https://calendly.com/hannah-berger/vipsession
Searching for a new job can be intimidating, but we know these tips will help you take your interviews to the next level. At the end of the day, confidence is key! So, practice your answers in the mirror if you need to, write down your questions, have your salary data at the ready, and most importantly, remember that you have just as much to offer your potential employers as they have to offer you.
As always, we're rooting for you. You got this!
– The Philanthropy Coach, LLC Team