Planning your next fundraising event? Watch out for these potential pitfalls.
March 23, 2023
Will these life lessons fit in the overhead bin?
June 28, 2023
Here's why your organization should make professional development a top priority.
Let's start this month's blog with a little reflection. How many employer-sponsored professional development opportunities (workshops, conferences, certifications or degree programs, etc. have you taken part in in the last month? The last 6 months? How about in the last year?
If you said one (or more) for any of those time frames, congratulations! You're ahead of the game! (Yes, seriously.) 
If you said none…we need to have an intervention with your organization's leadership! Look, we all know that budgetary constraints and a lack of time to dedicate to professional development are well-worn excuses in the nonprofit sector. But, we're here to tell the truth and the truth is investing in professional development is ESSENTIAL to the success of the sector. 
Why? Because we are bleeding talent from the social sector! It's no secret that the nonprofit employee turnover rate is high. This 2022 survey conducted by Nonprofit HR found that the voluntary staff turnover rate for social impact organizations was 20%. That same survey also found that 13% of employees specifically stated "lack of professional development" as a primary reason for voluntary departure. And finally (last statistic, we promise), the SHRM 2022 Workplace Learning & Development Trends Research Report states that 75% of employees say they are more likely to stay with a company that offers continuous training.
In addition to employee retention and satisfaction, we live in a world where technology advances literally every second. In a world of self-driving cars and ChatGPT, we can't leave our teams stuck using last decade's tools and training. How can we expect to keep up, to compete, to stay relevant and fulfill our mission if we're not supporting continuous employee learning?
The bottom line: we as a sector need to step up. We will continue to lose talent (meaning fewer people working toward the important missions of our organizations), and will continue to lag behind other sectors if we don't prioritize professional development.
Now that you've got the why (that was the easy part), it's time for the how.
If you've read our other blog posts, you know that here at TPC, we love a plan – it's the best way to set your future self up for success. So, make a PD plan! In addition to being a great article about nonprofit professional development, this piece from The Bridgespan Group includes a toolkit that you can align to your specific organizational goals.
Speaking of plans…for most of us, it's budgeting season. We hope you consider this the sign you've been waiting for to build professional development expenses into your budget right now! It might take a little extra work, but like we established earlier: learning leads to innovation and increased efficiency, so your investment will pay off in the long run.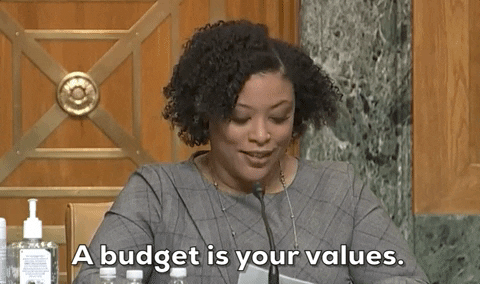 And finally, start prospecting for PD opportunities – for you and your team! A quick Google search will bring up many upcoming professional development opportunities that are low or no cost and available immediately. A few of our favorite sector-specific learning resources include: Candid, Center for Nonprofit Management, and Fundraising Academy.
Hot tip: Fundraising Academy's Cultivate Conference is coming up on June 1st and it's only $99 for the full day! Plus, our own Hannah Berger will be leading a workshop on capital campaign preparation.
As we come to the end, here's a little recap: nonprofit professional development is not just a luxury, it's a necessity. Taking the time to invest in these opportunities will benefit not only individual employees and organizations, but the sector as a whole. Do it for your career. Do it for our community. 
Make your plan, and start learning! We know you've got this!
– The Philanthropy Coach, LLC Team