Connection is everything
May 27, 2022
Turning time invested into prospecting success
July 19, 2022
Considering a Career Change? Read this first.
If you have a LinkedIn account (you better have one, friends!), you've undoubtedly seen a flurry of new position announcements from your contacts. I love connecting people, and I'm very proud that several solid recruiters and fundraising professionals regularly reach out to me for referrals and insights about talent in our sector. I've also been doing a lot of work with clients as of late – aligning job searches with personal values and goals, helping with interview preparation, and supporting them through salary and benefits negotiations.
The best advice I provide comes from the lessons I learned the hard way. So dear friends, whether you are knee-deep in job hunting or just starting to think about your next move, I humbly offer three things I know now that might help you feel more empowered in your next career transition.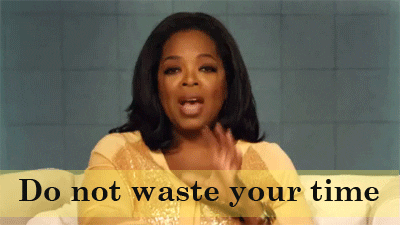 1 – Save yourself precious time. Ask for the salary range upfront.
In 2011, I was transitioning from Los Angeles to San Diego, and I had multiple interviews with the local branch of a well-known national organization. Interviews by phone with HR and the hiring manager, and two in-person meetings that I happily made the five-hour round-trip commute for. I thought it was the perfect opportunity to launch my career in a new market. After weeks of interviews and hours of my time in the car, I received a job offer with a salary that was precisely half my current salary. Yes. HALF.
Did I mention the application process included the submission of salary requirements and professional references? Needless to say, I was baffled. And honestly, I was a little offended that my time had been wasted.
This experience has stayed with me and informed an important personal policy that I hold today. I do not recommend individuals for positions or share job postings with my network if the salary range is not clearly defined for applicants. Period.
At this point, I won't venture a guess as to what that organization's leadership was thinking way back then. But, I hope my misstep helps you navigate your own process with more efficiency. Time is our only nonrenewable resource. So, I hope you make the most of yours.
2 – Make sure you know the organization's full financial picture. Is there anything you need to know about that isn't readily available in published financials?
In my very first Director of Development role, I assumed that what I saw on the organization's published 990s was accurate and current. Big mistake. Huge.
I thought I was hired to oversee a small team that needed to raise $2.8M annually. Once in place, I discovered the organization was also $300K in debt and up against a serious cash flow challenge.
Overnight I went from feeling excited about a challenging but feasible goal to feeling overwhelmed by the pressure of the situation. After all, building the foundation of a new team is much simpler when you don't start from digging yourselves out of a hole.
An organization's leadership, if they are behaving ethically, is obligated to provide honest answers to financial questions. A savvy fundraising professional cares about expenses, cash flow, and debt because it directly impacts deadlines and the pressure to perform well. Make sure you ask questions that give you the full financial picture. You'll be so glad you did.
3 – Remember, you're interviewing your potential employer also.
I know most of us go into interviews focused on making a great impression, but I think we might see more longevity in the fundraising profession if we encouraged our potential employers to open up more during the interview process. Early in my career, my questions focused more on the logistics of how the team functioned: How frequently would I meet with my supervisor? How much of my time is expected to be spent meeting with donors vs. being in the office? Do we celebrate birthdays and anniversaries with the whole team?
That was cute at the time. But with experience comes wisdom, and now I encourage my clients to ask questions that force the respondent to pull back the proverbial curtain, giving them clues about their potential supervisor and the real organization culture. Here are a few of my favorites that you might consider borrowing:
Tell me about the last time your team made you proud. What was special about this situation?
How do you nurture professional growth in your direct reports? Does the organization offer additional professional development opportunities that you support?
How has working here made you a better leader? Can you share a specific example of a moment that you recognized your own growth?
Can you share a recent challenge within the team and how you managed to overcome it?
Do these questions encourage vulnerability? They sure do.
Might the interviewer get a little flustered or need a few moments to develop their response? Perhaps.
Will asking open-ended questions like these help you get to know your potential employer better? Absolutely.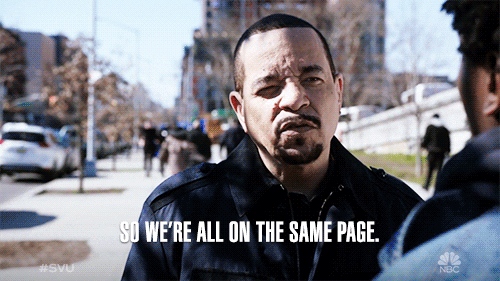 I hope something in this post helps you feel more empowered in your career journey. If you know someone who is in a career transition now, consider sharing this article with them. After all, we're all in this together.